Life after cancer - the journey to get well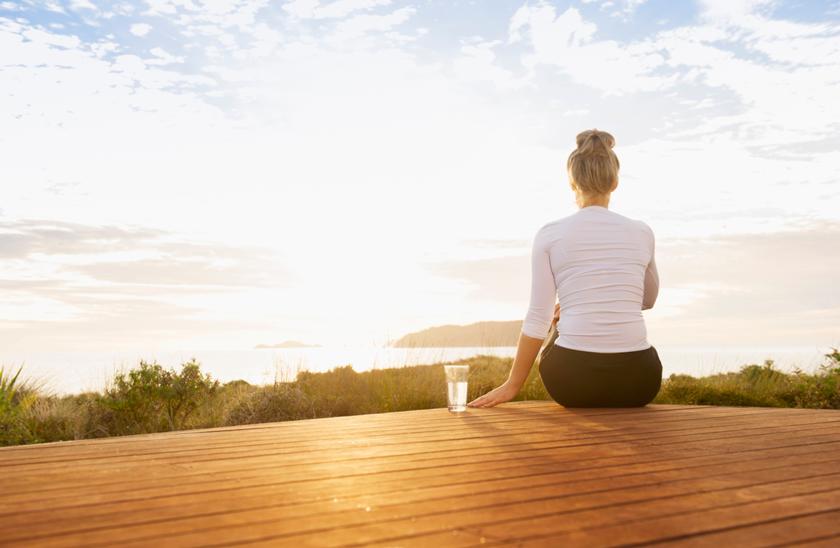 All of us, somewhere along the line, will encounter cancer. One in three Kiwis are touched by it, and whether they be a family member, friend, or work colleague; you'll know someone whose been through it.
Thanks to cancer research, treatments have come a long way, meaning that now being diagnosed with cancer, in a lot of cases, is just the beginning in a journey to get well. Like actress Jennifer Saunders famously said of her dealings with breast cancer "I don't call it a battle, it's a process you go through and I try…to de-catastrophise the process. It's a cure you go through and you try and get better."
New Zealand is ranked seventh in the world when it comes to cancer survival and when cancer treatment ends, people begin a new chapter in their lives, one that can bring hope and happiness, but also worries and fear. No two people are alike, and everyone has their own way of coping and learning to manage these emotions.
Some will be concerned that the cancer might come back and may think about death and dying. This is completely understandable, and this fear of cancer coming back is common among cancer survivors and can sometimes be quite intense.
Cancer survivor David Downs kept a relatively positive outlook after entering remission but does suffer from what he terms "scanxiety" when he returns to the hospital for testing.
As much as possible, he ignores it, choosing to focus on what is going right.
"There's no point winning Lotto and then spending your whole life worrying someone's going to steal it off you."
You may be aware of the effect's cancer has on your family, friends or career. Kiwi Cancer-survivor, Jake Bailey, who rose to international prominence after a speech he gave went viral, contends that his cancer diagnosis has had an overwhelmingly positive impact on his relationships. This is a 'must-see' video highlighting the tremendous insights Jake provided to his school community.
"Going through the cancer process taught me the importance of family and friends and having people you can reply on – it made me appreciate those around me more."
While some people may be better equipped for life after cancer than others, everyone can benefit from help and support, whether friends and family, support groups or professional counsellors.
Going back to "normal"
After remission some feel like they're no longer fighting cancer, but worries can set in – feelings of being lost without the support of their cancer care team, who have become an important part of their life, can impact mental health. This is where attitude comes in.
Jake Bailey says attitude is very important once you enter remission. Hearing his cancer was in remission he said he did not feel "happy, lucky, empowered or strong or brave, instead he felt like his battle was only just beginning".
"Every day starts with me not being dead. What a fantastic way to start each day".
Having a positive outlook, a strong support network, and awareness that the post-treatment phase of cancer can be taxing on you emotionally and physically is crucial.
Going back to your role in the family is not as easy. Some may be hesitant about giving back tasks to the cancer survivor. Communication is key in these situations. It is important to "tell those around you how you are feeling but also be open to hearing what they have to say".
Bottled up emotions put aside during cancer treatment could come flooding back all at once, with some feeling overwhelmed with sadness, anger, or even fear. There could be lingering side effects of treatment and feeling your body and spirit are tired and in need of a long rest.
None of this is unusual – cancer survivors go through a difficult ordeal and must make some major life decisions with their bodies having been assaulted by cancer and its treatment. Their outlook and whole way of life has changed, at least for a time.
Facing these feelings and learning how to deal with them is important. Things can't go back to the way it was before the diagnosis and survivors need to give themselves, family and those around them time. Jake Bailey says, "Just like it took time to adjust to cancer, you can adjust to life after cancer".
Staying positive
In recent years, a lot of attention has been paid to the importance of having a positive attitude. Some go so far as to suggest that such an attitude will stop cancer from growing or keep it from coming back. While it is good to have a positive outlook, it is equally important not to allow people's attempts to encourage positive thinking to become a burden.
Being positive can help you feel better. But you don't have to act "positive" all the time. Don't beat yourself up or let others make you feel guilty when you're feeling sad, angry, anxious, or distressed.
Cancer is not caused by negative attitudes nor is it made worse by a person's thoughts. The positive attitude myth should not stop you telling your loved ones or your cancer care team how you feel.
The good news is there is hope. Many people have lived long and full lives after being diagnosed with cancer. Jake Bailey put it best when he said, "I'd love to be able to show these other Kiwis, who are winning their battle with cancer, that it's entirely possible to come out the other side a better version of yourself physically than when you went into the cancer."
---
We're getting cancer on the run
RESEARCH ACTION: CancerResearch Trust New Zealand providesgrants to doctors and scientistsconducting ground-breaking cancer research thatwillleadtoimprovementsinthe prevention, detection, diagnosis ortreatment of cancer, or improvements in palliative care. Like the Palliative Care breakfast lecture series, the Trust also helps fund people working in medical and scientific cancer-control to support them in professional development and education.
DONATE TODAY: One in three people is affected by cancer – and Cancer Research Trust New Zealand is doing its best to help each one. Since its foundation it has funded over $16 million in research projects, education and professional development. Every cent of every dollar donated is applied to the work of the trust.
In 2019 Cancer Research trust has received 50 applications for funding support across a range of potential projects – from combination therapy against lung cancer research, developing tools to identify subgroups of acute myeloid leukaemia, to investigating the treatment of anti-oestrogen resistant breast cancer. In addition, requests have been received for travel and education grants to attend courses and conferences. Over $4 million in worthwhile requests for funding have been received while the Trust will only be able to approve funding for a third of these requests.
Find out more, https://www.cancerresearchtrustnz.org.nz/we-are-getting-cancer-on-the-run
Follow Cancer Research Trust on Facebook at https://www.facebook.com/CancerResearchTrustNZ/
If you want to donate: https://www.cancerresearchtrustnz.org.nz/donate
Leave a bequest: https://www.cancerresearchtrustnz.org.nz/donate/bequests
More Research News