The Bottom Line : Get Help Early To Beat Bowel Cancer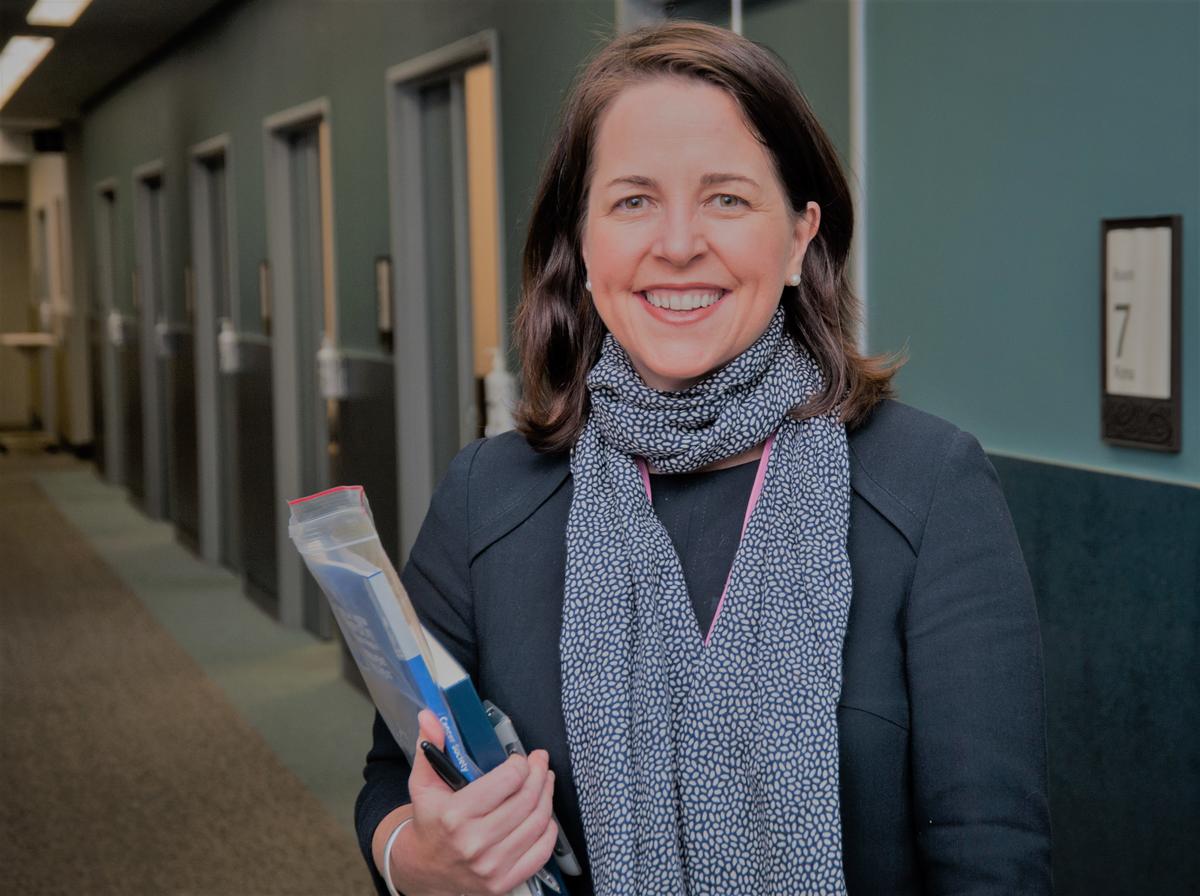 "People don't want to discuss their bottoms," says Melissa Warren, doctorate student and cancer nurse who is undertaking a landmark study to find out why so many people delay seeking help early when they are showing signs of bowel cancer.
"Embarrassment, shyness about being examined and talking about "private" bodily functions or simply not knowing the signs of bowel cancer until it is too late is a major problem in New Zealand. I want to change that, so we can help save lives by encouraging people to get help early," she said.
New Zealand has one of the highest incidences of bowel cancer in the world. Each year about 3,000 people are diagnosed with the disease and more than 1,200 will die. Bowel cancer is the second highest cause of cancer death in New Zealand, but it can be treated successfully if it is detected and treated early.
"We have evidence that shows that nearly 30 percent of patients with bowel cancer, including a high proportion of Maori and Pacific Island people, turn up at an emergency department or at their GP's surgery displaying acute symptoms which they have not associated with cancer," Ms Warren said.
"They think they just have a really sore tummy, bleeding piles (haemorrhoids) or pulled a muscle and done nothing about it until they are very unwell when bowel cancer, if diagnosed and treated early, has a high rate of favourable outcomes."
As the recent recipient of the Cancer Research Trust New Zealand Clinical Fellowship for Nurses, Ms Warren is working on her PhD exploring why some people delay seeking help once symptoms occur and to identify new approaches to promote awareness of signs of the disease and encourage earlier help.
"This study will be the first of its kind to map routes to diagnosis for colorectal cancer in New
Zealand," she said. "It will provide insight to areas for person and system level interventions
that can be tested in future studies to minimise emergency department and late presentations of colorectal cancer in New Zealand."
The study will follow two groups of patients diagnosed with colorectal cancer at a rural hospital in the Wairarapa and Wellington's Capital and Coast Hospital and look at a myriad of influences that can act as a deterrent to seeking the right help at the right time. These include low literacy and health awareness, cultural, socio-demographic factors, attitudes and personal inhibitions and fears.
In funding the study, the Cancer Research Trust recognised the importance of the work as low public awareness of bowel cancer signs and symptoms can result in delays in diagnosis and starting treatment - sometimes with devastating consequences. The Cancer Research Trust, a registered charity, uses every dollar donated to fund New Zealand-based initiatives for improvements in prevention, detection, diagnosis or treatment of all types of cancer, or in palliative care.
---
Ms Melissa Warren, from the Blood & Cancer Centre, Wellington Hospital, Capital & Coast District Health Board, was awarded the Clinical Fellowship for Cancer Nurses and a grant of $90,598 from the Cancer Research Trust New Zealand. The grant went towards a research project that explored why some people delay seeking help once symptoms occur so that new approaches can be developed to promote awareness of signs of the disease and encourage earlier help.
---
Things you need to know
What is Bowel Cancer?
Bowel cancer is a malignant growth that develops inside the bowel. It is also called colon, rectal or colorectal cancer
What are the Symptoms?
Bleeding from the bottom (rectal bleeding) without any obvious reason, or other symptoms such as straining, soreness, lumps

A persistent change in bowel habit for several weeks - going to the toilet more often or experiencing looser stools, diarrhoea or constipation

Abdominal pain especially if severe

Any lumps or mass in your tummy

Weight loss and feeling weak and tired (a symptom of anaemia)
How do I help myself?
Be aware of the symptoms.

If in doubt seek help – remember bowel cancer is curable if treated early.

Don't be shy or embarrassed

Go to the doctor immediately
---
About the Cancer Research Trust New Zealand
Formerly known as the Genesis Oncology Trust, Cancer Research Trust New Zealand is the country's second biggest independent cancer research charity, funding over $15 million in research and professional development projects since 2002. The Trust provides grants to support New Zealand-based initiatives that will lead to improvements in the prevention, detection, diagnosis or treatment of all types of cancer, or improvements in palliative care. To learn more visit: https://www.cancerresearchtrustnz.org.nz/
More Research News