Unlocking the Secrets of the Cells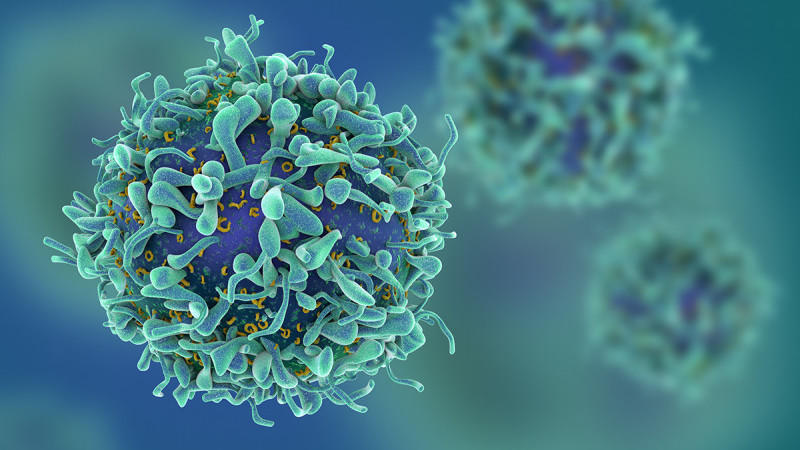 Dr Aniruddha Chatterjee lives, eats and breathes cancer – or rather finding the biological changes that switch genes on or off to stop cancer cells from growing and possibly spreading.
It's secondary cancer or metastasised cancer tumours that typically kill, rather than the initial tumour.
By studying single cells from both the primary tumour, the metastasised tumour that's spread to other organs and the intermediate stage of tumour cells floating in the blood, the leading researcher hopes to find what makes them different.
"We are looking to identify the epigenetic signatures or the biological mechanisms that will switch genes on and off. That would help us predict whether a cancer has a high risk of spreading, and eventually whether it will respond to drug treatment," says Dr Chatterjee, Senior Research Fellow in the Department of Pathology at Otago University.
"We want to find a robust biological marker to predict a patient's response and resistance to immunotherapy treatments where we use the body's own immune system to treat cancer. We also want to gain a deeper understanding of how primary cancer cells spread and switch on and off."
Hooked on cancer biology
Arriving in Dunedin in 2009, the biotech, biochemistry and chemistry triple honours graduate was looking for a PhD project. He chose to study the epigenetic or biological make up of human blood cells and "fell in love with epigenetics and cancer pathology".
"I really got into cancer biology. I was hooked on studying immunotherapy and the new drugs that activate the cells to bolster the immune system to fight cancer, so people are cured or survive longer. Our challenge is to find out why there's cellular resistance to these therapies and how we can predict the response to these treatments to make it more effective for patients," Dr Chatterjee said.
He was awarded an $80,000 grant from Cancer Research Trust of New Zealand in 2016 to undertake a study focused on PDL1, an important protein in melanoma cells which can potentially be receptive to or can block immunotherapy.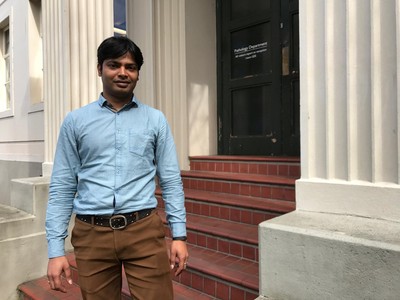 Dr Aniruddha Chatterjee
Grant was the Springboard
That initial NZ Cancer Research Trust grant was the springboard to greater knowledge, contributing to a global effort to unlock the secrets behind resistance to immunotherapy.
"The Cancer Research Trust recognised early on how topical and fundamental our work was and the grant substantially helped us push on to gain traction in this new leading-edge field of research. The work we're doing has the potential for global impact, not only for cancer treatments but also for people with other illnesses," Dr Chatterjee said.
Along with colleagues Professor Mike Eccles from the Department of Pathology at Otago University and Professor Peter Hersey from the University of Sydney, Dr Chatterjee believes their study of new immune therapy drugs to turn T cells into cancer killers to treat melanoma and stop its spread may have uncovered a key piece of the puzzle.
Killer T Cells
Their findings, published in June 2018 in the leading international journal from the Cell Press, iScience, shed light on why new checkpoint inhibitor therapies do not work on some patients.
Checkpoint inhibitors are a type of drug that block certain proteins made by some types of immune system cells, such as T lymphocytes, and some cancer cells. These proteins help keep immune responses in check and can keep T cells from killing cancer cells. When these proteins are blocked, the "brakes" on the immune system are released and T cells are able to kill cancer cells.
Dr Chatterjee, 33, has been recognised internationally and nationally and was awarded a Rutherford Discovery Fellowship to study the epigenetics of cancer metastasis in 2017. More recently, the Otago team has been awarded $1.2 million by The Health Research Council to continue their work on patients in New Zealand over the next three years.
Improving Treatments
They plan to develop a DNA methylation marker panel that predicts the likelihood of melanoma patients responding to immunotherapy treatment.
This work will contribute to selecting the best treatment for patients and the development of new therapies.
"Melanoma is one of the most common killer cancers in New Zealand and on a global scale we are right up there in terms of incidence and deaths," says Dr Chatterjee. "Currently, we don't have reliable biomarkers for predicting how a patient with melanoma could respond to immune therapy, but if we can build the biological profile we can go a long way to improving our treatment strategies. It's exciting."
---
Dr Chatterjee was awarded an $80,000 grant from Cancer Research Trust of New Zealand in 2016 to undertake a study focused on PDL1, an important protein in melanoma cells which can potentially be receptive to or can block immunotherapy.
More Research News