Elaine Rogers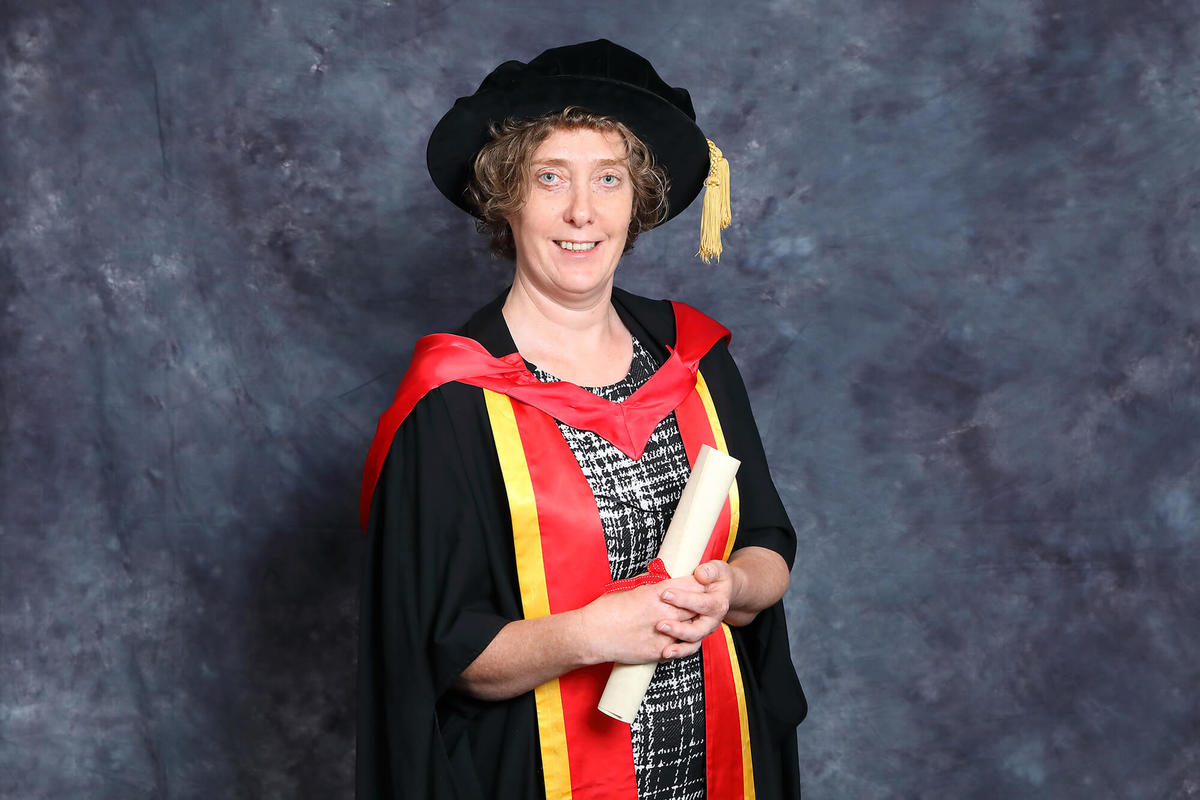 I was fortunate to be awarded the Cancer Research Trust Nursing Fellowship in 2013. This allowed me the opportunity to investigate cancer cachexia. This is a debilitating condition that affects cancer patients' overall physical and mental health and takes a toll on their family and whānau. It involves the loss of body fat and muscle and leads to the stereotypical appearance of an advanced cancer patient. It largely affects lung, pancreatic and bowel cancer patients. It has a profound effect on patients' personal relationships, social and community interactions. Patients find it hard to 'kick a ball around with the grandchildren' and miss out on 'meeting friends at a social club'.
This award allowed me to work full-time in the position of Research Nurse/PhD Candidate on the screening, recruitment and monitoring of participants on the following clinical study. ACCeRT was a randomised, open-label study that investigated whether two sessions each week of progressive resistance training followed by essential amino acids high in leucine, when administered in addition to eicosapentaenoic acid and a COX-2 inhibitor (celecoxib) was acceptable to lung cancer cachectic patients.
Some may wonder about doing a study on people with advanced cancer but we feel that this group of people that deserve the best possible care. Anything that can improve the quality of their lives will be a bonus. Our results showed trends in improvement in a number of areas and the benefit of exercise even at this late stage of a patient's cancer journey, leading us to believe we were right to pursue this study.
The study was undertaken through the School of Population Health, at the University of Auckland and the following centres assisted with the study, North Shore Hospice, and Totara South Auckland Hospice. This has generated further interest in palliative care research. The study protocol has been published in BMC Cancer, and we have received international interest in our results. Results from the project have been submitted and published in international peer-reviewed journals. Finally, the results were used as the basis of my doctoral thesis, which was successfully defended, and awarded in May 2018.
Nurses are often at the frontline of many health-related situations for patients under their care, and we often question ourselves 'is there a better way to help'. Researching potential new ways to address these situations are rewarding both to the nursing staff and may benefit future patients. Research training opportunities for nurses in New Zealand are very few, especially in the field of palliative care. The CRTNZ Nursing Fellowship has been a life-changing experience for me. It has allowed me to complete the above study and assisted in setting up my professional nursing research career in studying other palliative symptoms, hopefully for the benefit of my current and future patients.
More Case Studies