Khine Thida: driven to discover new treatments for breast cancer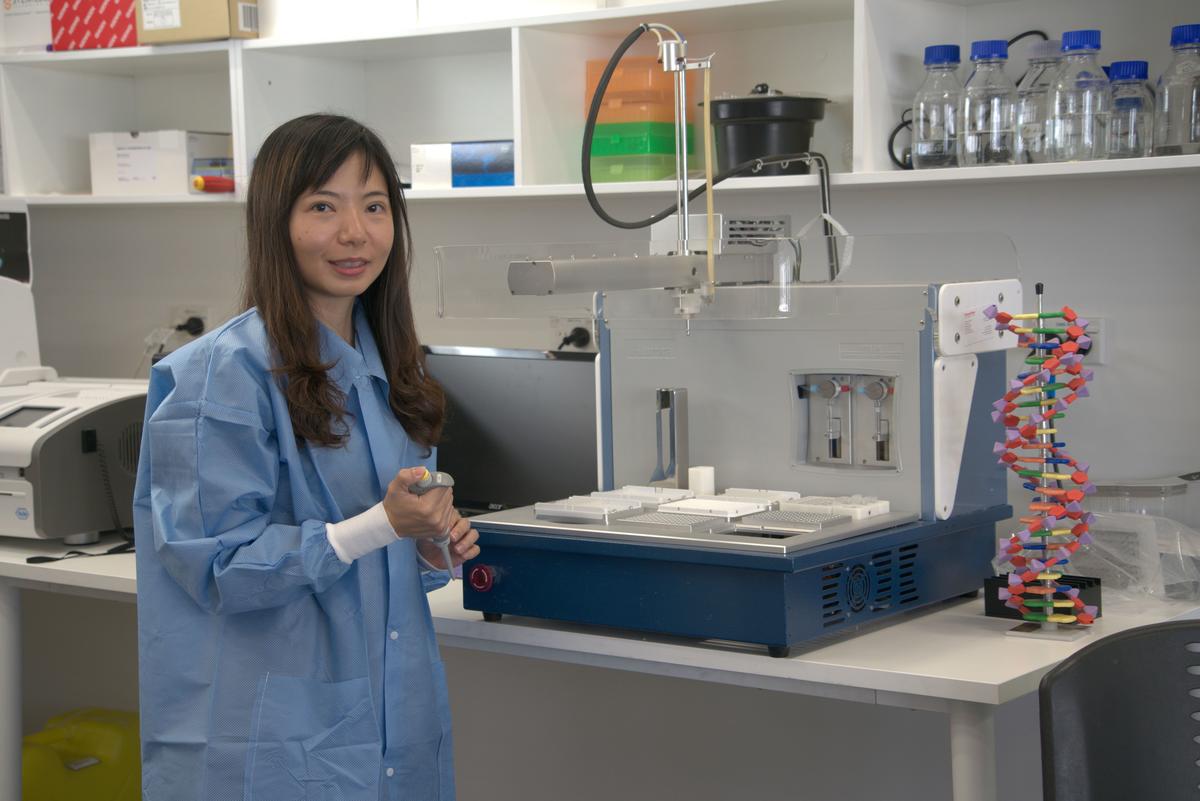 Khine Thida arrived in 2003 in Dunedin from her home in Yangon, (Myanmar) Burma. An international student at Otago University, she spoke little English, faced culture and climate shock, had no friends and a name no forms recognised, or anyone could correctly pronounce so was renamed "Kristy". But she had an indomitable spirit to overcome the challenges of a new country, language and life and follow her dream: to make a significant contribution to people's health.
"I wanted to become a medical doctor to help sick people and see them recover," says Kristy, comfortable and confident in her anglicised name and with a host of friends and colleagues. "My plan was to come to New Zealand to study medicine, but my family couldn't afford the medical school fees. Instead, I did a BSc in Microbiology and Genetics, opening a career as a medical scientist.
"The satisfaction from those eight years' experience in community and hospital diagnostic laboratories spurred me to do more to help patients and make a positive contribution to biomedical research."
Wow Moment
Having already completed a Master's investigating the effect of caffeine before high intensity, intermittent exercise, she was keen to take the next step and pursue a PhD, this time focused on a biomedical project which would have a direct impact on the treatment of patients.
"One day, I read about Dong-Xu Liu, and his breast cancer research work on the Auckland University of Technology's website. I thought, Wow! I would like to join his research team," she said. "I know so many women around me suffering from breast cancer, including two of my aunties who had breast removal surgery. I have seen the pain that they and their families went through because of this. I would like to help women suffering from breast cancer."
SPAG5
Associate Professor Dong-Xu had completed a mega analysis of over 10,000 clinical cancer samples and identified SPAG5 as a potential driver gene in breast cancer. Kristy saw the opportunity to identify the cancer-promoting property of SPAG5 and its signalling pathway which could potentially lead to new therapeutic treatments for breast cancer.
She also wanted to undertake her PhD studies at AUT which had given her "great support" during her Masters – and have Dong-Xu as her supervisor and mentor. A highly regarded breast cancer, molecular and cellular oncology researcher, he is highly skilled in many advanced molecular techniques, including the application of CRISPR-Cas9. This technology allows scientists to insert or delete specific genes with great precision, not previously possible.
Bright Minds: Bright Ideas
Cancer Research Trust New Zealand awarded Kristy a $96,000 scholarship to pursue her doctorate. The Cancer Research Trust encourages the brightest minds in the New Zealand cancer research community to submit projects and ideas that are innovative and have great potential to make a significant impact on cancer prevention, detection and treatment.
"I am very grateful," Kristy says. "Without this grant, I would not be able to undertake a PhD and pursue my dream of playing a part in people's return to health. It was a very hard process and I spent a lot of time writing my application, but the feedback was that it was outstanding.
Making a Difference
"This breast cancer research is close to my heart as a woman and I believe that with Dong-Xu's guidance, I can successfully produce results that will show how the breast cancer-causing gene promotes the breast cancer," Kristy said.
"If I discover potential novel therapeutic treatments for breast cancer, I would be making a difference to people's lives and a significant contribution to the community."
Key Facts About Breast Cancer in New Zealand:
One in nine women will suffer from breast cancer in their lifetime
More than 3,000 women are diagnosed with breast cancer annually
It is the number one cancer affecting women
More than 650 people die from breast cancer every year
Breast cancer is New Zealand's third most common cancer
More Research News