Searching for a cure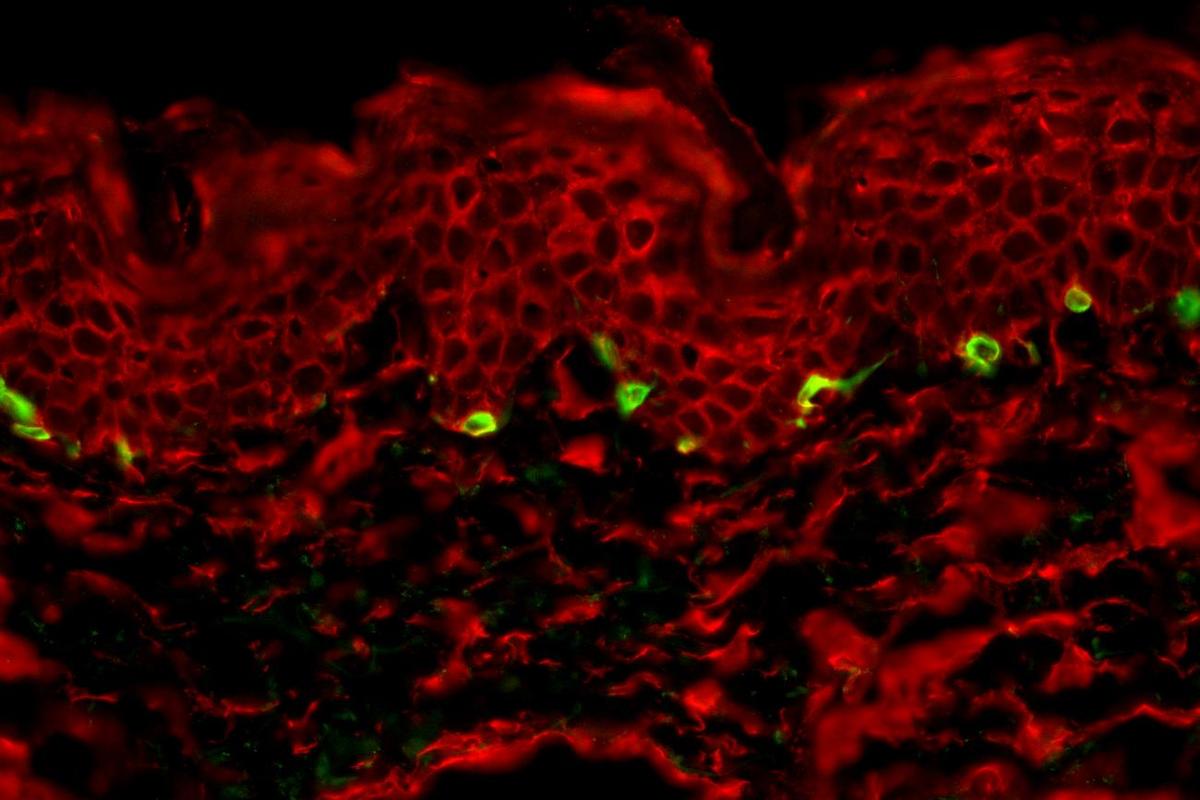 New Zealand has one of the highest incidence of melanoma in the world, but if detected early, removing the melanoma from the skin is usually all that's needed to stop the disease in its tracks. However, if the melanoma does spread, it's very hard to treat. Auckland University scientists have taken important steps towards finding a cure for melanoma, thanks to the work of a Cancer Research Trust PhD Scholarship – Dr Vaughan Feisst.
Working in Dr Rod Dunbar's research laboratory in the School of Biological Sciences, Dr Feisst has focused on finding new treatments for melanoma through gene technology.
Six years ago Dr Dunbar discovered a new way to purify melanocytes from human skin and grow them in the laboratory. Melanocytes are skin cells that provide a tanning response and are the cells that can cause melanoma. Fr Feisst has been trying to identify differences in these cells that could be used to develop new treatments for the disease.
Dr Feisst has had great success with the discovery of a new gene that could help diagnose melanoma. His research also revealed that two other previously unknown genes within melanocytes have a role in binding cells together – a crucial step in the spread of melanoma from the skin to other parts of the body. Targeting these genes could help stop the spread of melanoma all together.
Dr Feisst is proud that his achievements have been assisted by the Cancer Research Trust. "The Dunbar lab in Auckland is one of the best in the world in the field of melanoma research and the experience afforded to me through the Cancer Research Trust Scholarship has been amazing."
He plans to continue his research in Auckland for now, but will soon seek a postdoctoral position with one of his collaborators in the USA. The invaluable experience gained overseas will enable Dr Feisst to develop his own cancer research lab on his return to New Zealand.
More Research News