Some milk a day keeps the doctor away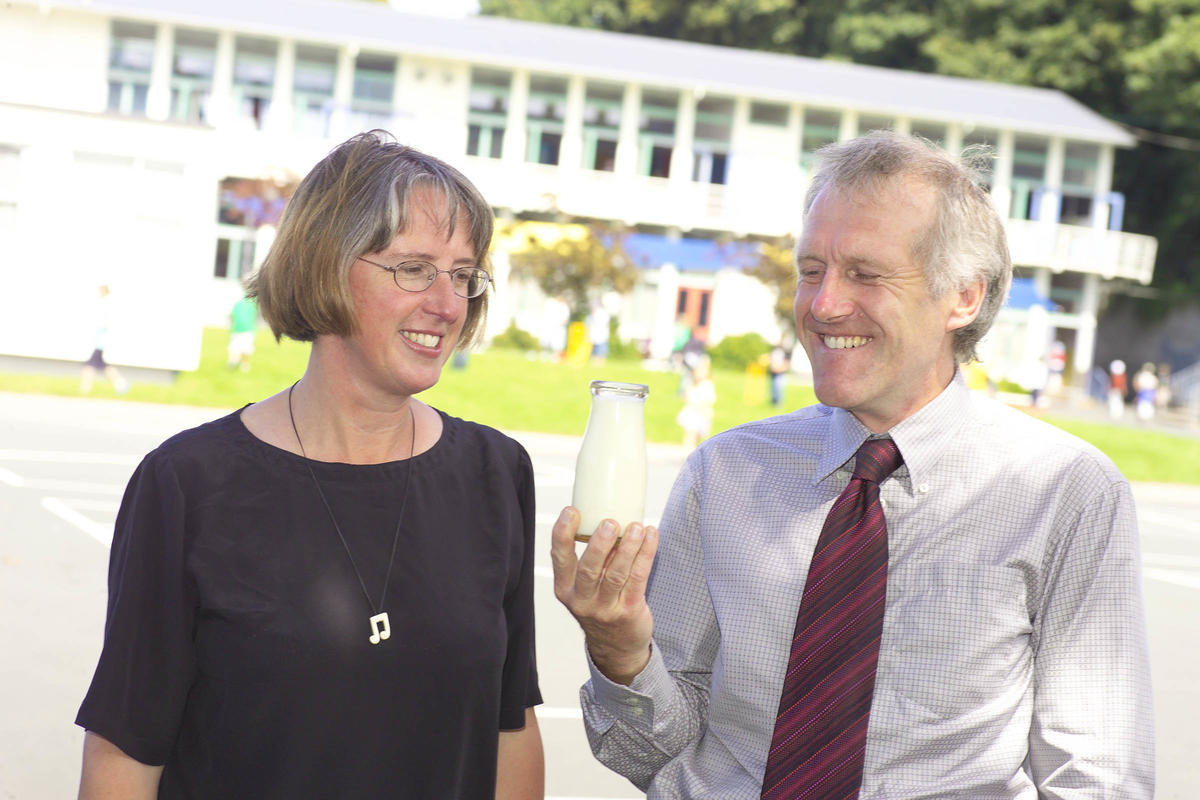 Some milk a day keeps the doctor awayStories / Some milk a day keeps the doctor away Whether you loved it or hated it, New Zealand's free school milk was good for us! A recent study has found that drinking milk early in life helps protect us against bowel cancer in adulthood.
Dr Brian Cox and Dr Mary-Jane Sneyd of the Hugh Adam Cancer Epidemiology Unit at the University of Otago conducted a study with the help of a grant from the Cancer Research Trust.
They studied more than 1,000 people to see if those who drank school milk between 1937 and 1961 had a lower risk of developing bowel cancer. The scientists' research was sparked by the observation that supplementing a person's diet with calcium is known to reduce the occurrence of certain types of bowel cancer. School milk provided at least half of the daily calcium requirement for many children at that time, so there was an opportunity to see how this affected the health of New Zealanders in their adult lives.
The researchers found that those who drank school milk had a substantially lower rate of bowel cancer in adulthood than the previous generation.
"After analysing the data from the 1133 questionnaires, we were excited to find that there was a strong link between school milk consumption and a reduced incidence of bowel cancer in later life. Overall the risk of bowel cancer was 30% lower in people who drank school milk daily, compared with those who did not," Dr Cox said. He believes that the protective effect of school milk increased with consumption.
"The results of this study, if confirmed, would provide a means of reducing the very high rates of bowel cancer in New Zealand. This should encourage a greater focus on factors in childhood that affect the risk of bowel cancer and health overall."
To the delight of the research team, the study has since been published in the prestigious American Journal of Epidemiology. They are currently planning further research which could confirm that the provision of milk at school can significantly reduce the risk of bowel cancer in future generations.
More Research News